Wired
"And they continued steadfastly in the apostles' doctrine and fellowship, in the breaking of bread, and in prayers." – Acts 2:42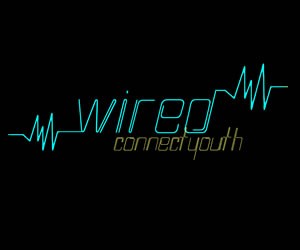 What is the purpose of wired? The definition of wired is: to be characterized by a connection.
The purpose of wired is to teach our youth the Word in such a way that they will be characterized by a connection…a connection with Jesus Christ. It will not only be a time for them to grow in the Word but to interact in fellowship with the youth of Connect.
Wired is:
•Theological- We are committed to teaching our Youth sound biblical doctrine.
•Relational- We desire to grow in fellowship with each other by establishing healthy relationships with one another through sunday services and youth events throughout the year.
•Missional- We believe that it is our calling to do as Jesus did and be a light to our friends, family, and unsaved world.
Where does wired fit in with you mom & dad?
We see wired as such a great way for parents to establish their teens in the Word of God. We would encourage you to bring your teen each week in order for them to follow along with us in our consecutive studies and to grasp each concept in its entirety. We also believe that it is equally important for your teen to be present at various youth events and activities, following an Acts 2:42* example of continuing in doctrine and fellowship. You make all of this possible parents, as your involvement and support is essential to your teen's growth. Lastly, we would also encourage and promote spending time with your teen reading and discussing the Word of God at home.