Godskidz
"Downloading Jesus into the hearts of kids"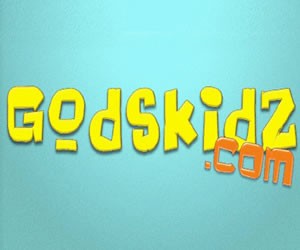 We offer classes for children 2yrs through 5th grade, during our Sunday Morning Service.
Godskidz.com is a fun, loving, interactive classroom setting where kids are encouraged to grow in love with Jesus Christ.
Time of worship: Your child(ren) will enjoy fun, energetic, heartfelt worship, interacting through hand motions and song.
Learning from God's Word: Each Sunday your child(ren) will experience an interactive fun filled study straight from God's Word. Followed by an activity and/or craft that will help reinforce the Bible lesson learned.
Snack Time: Your child will be offered a snack; varies from Sunday to Sunday. The snack being offered will be displayed at the check-in table, please let the Children's Ministry Greeter know if your child has special dietary needs or limits. At no time will peanuts or peanut products be offered to your child.
*Parents are welcome to stay with their children, especially if the child is having difficulty adjusting to their new environment. If you desire to stay in class with your child please inform the Children's Ministry Greeter at the Godskidz.com "Check-in Table".
Nursery (Infants/Toddlers)
We offer a safe loving environment. Your baby will be loved and given lots of attention, so that you may feel free to relax and enjoy God's Word. Please provide the Nursery with a bag containing any items necessary for the care and comfort of your child, including diapers and wipes. Cheerios are available for your child to snack on, please indicate if your child can eat cheerios at check-in.